Submit Your Review
Janie is an upbeat, positive person who works hard for her clients
From the moment we met to discuss selling the house to the moment I signed the final papers, Janie Howard was there to help me.  She explained my options to begin.  She arranged the showing of the house which drew more people than I had hoped for and secured the best possible offer.  She was with me at the final sale and shared my bittersweet delight in the sale.
At every step of the process, Janie kept me informed of what was happening. Phone calls, emails, texts and personal visits to me are only part of her resources.  Janie is an upbeat, positive person who works hard for her client.  She was a cheerleader when I was down and shared in my joy in the good times.  Janie is not just my real estate agent she is my friend.
Mary Nuzzo
,
Colorado Springs
When you realize you have the best realtor ever!
When you realize you have the best realtor ever!  Thank you Tommy and Milena Disario for the referral!  Janie Howard is simply the best!
Ashley Moran
,
Wolf Ranch, Colorado Springs
Cathy was responsive and helpful in Monument sale
Cathy was very responsive and easy to stay in touch with. She was prompt in responding to our questions and sent through information in a timely manner. She is helpful and able to recommend resources you might need during the purchase of your home. She even offered to assist with transporting vehicles to our new home when it looked as though my husband would have to leave town before closing day. We really enjoyed working with Cathy and have no hesitation in recommending her.
First-time homebuyer says Cathy was helpful and knowledgeable
Cathy was very helpful in finding me my first home. She was very knowledgable about the area and market. She was easy to get ahold of and responded quickly to all questions/concerns. I would highly recommend Cathy to anyone looking to buy a home.
We have AdriAnn on speed dial...
We have AdriAnn Bossie on speed dial for when we return to Colorado to purchase our retirement home.  AdriAnn went above and beyond selling our home in Colorado Springs. She coordinated repairs, inspections, Installs and cleaning while we were stationed abroad. She really made this process seem like a walk in the park. AdriAnn has great knowledge of the market in Colorado and is well versed in the home selling business from Listing to closing. She was always thinking ahead and kept us informed of the next steps in the process. AdriAnn also kept us appraised of where we were in the process, the market situation and responded quickly to questions/concerns we had.
Guillermo & Carmen Toca
,
Wolf Ranch, Colorado Springs
AdriAnn is the best!
AdriAnn is the best! Her experience and knowledge helped me find the perfect house. I told her what I wanted and she found it. I couldn't be happier.
AdriAnn helped us feel very confident in our purchase
AdriAnn was very helpful during the entire house hunting and purchasing process. She explained to us the house buying process (we used a VA loan) and we felt very confident in our purchase. The home that we were purchasing had "foreclosure" paperwork filed on it the night before we were to close. AdriAnn was able to work it out and we were able to close on time!
Ashley & Evan Bachelder
,
Colorado Springs
AdriAnn is very good with military personnel...
Very helpful with the search of a home and contracts. She is watching out for her buyers to make sure that it is a smooth transaction. AdriAnn is very good with military personnel wanting to buy while not in town. She keeps buyers updated, and is helping them out even after closing.
Charlotte Gregg
,
Colorado Springs
Another five-star recommendation for Janie
I worked with Janie in the past in buying this home and things went really well and so I asked her again to be my realtor in selling my home. And as I expected things went really well, the house was only in the market for 5 days with multiple offers. Great job, Janie! I will definitely recommend you to all my friends and family.
Janie's proactive suggestions kept our interests first
When we decided to sell our house, we wanted to work with an agent who appreciated our (seller) perspective and constraints along with other expected attributes such as local market knowledge, experience etc.. Her pro-active suggestions throughout the process proved that she kept our interests in front and has experience in balancing various aspects to get deal closed as quickly as one could. She kept us well informed throughout the process. We would highly recommend her.
Hari Gaddipati
,
Northgate, Colorado Springs
The extra mile
Janie has represented me as my agent on several occasions, and has always gone the extra mile for me. Janie is very experienced and it shows. I highly recommend that if you are looking for a great agent who cares, choose Janie Howard!
Matt Schloesser
,
Fountain
We absolutely loved working with Janie Howard and Woodleaf Realty
She was very knowledgeable of the housing market in Colorado Springs and helped us get top dollar when selling our house. She made us feel at ease by talking us through all the questions and concerns we had. She also really helped us get our house ready to put on the market by addressing the issues that could be potential problems and how to fix them. I would absolutely recommend Janie Howard to anyone looking to buy or sell in Colorado Springs and the surrounding areas.
Rachael & Tim Kiehne
,
Cheyenne Canon, Colorado Springs
Julie listened
Julie listened to my needs and wants.  Even with it being a seller's market, she worked hard for me plus she found the right house with the view.  Thank you, Julie!
Michelle Wiley
,
Colorado Springs
Julie was an unbelievable asset
Julie Wilson was an unbelievable asset and advisor during our home purchase. As out of state buyers, her role was crucial in helping us choose and close on our new home. She consistently displayed patience, knowledge and an endless willingness to help. She was always easily available. During every step of the process she went above and beyond. She even went out of her way on closing day to ensure that our new home was exactly as it should be. I cannot imagine how difficult it would have been without her help. It would have been much more stressful if it weren't for Julie.
Tom & Christa Lynn
,
Monument
Very smooth
Janie's an interesting alpha personality. But, the way she handles her personality is so mellow.  She processed this deal very smooth.
Stephen Liest
,
Briargate, Colorado Springs
Stress-free thanks to Janie
We just sold our first home, and we could not have asked for a better experience! Stress-free thanks to Janie. Our home was sold in 48 hours with multiple offers! And her hard work paid off for us! Thank you just isn't enough!
Tyler & Ashley Moran
,
Monument
Appreciated Janie being in my corner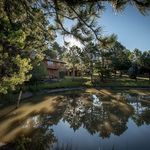 I appreciated so much having you in my corner as my Realtor.  You kept me informed and maintained a professional attitude that allayed my fears when we saw closing delays outside of your control.  Once again thank you very much!
Carl & Donna Mattson
,
Monument
Janie is the best realtor to work with
Janie is a wonderful realtor! She is hard working, honest, caring, and very knowledgeable. She did her best to help my wife and I sell our house, and because of that we were able to sell our house within a short amount of time. We could always rely on her to give us solid, honest advice when making decisions on selling our home. She is the best realtor to work with. You won't regret partnering with her!
Shawn & Sparkle Waldron
,
Stetson Hills, Colorado Springs
Thank you just isn't enough!
We just sold our first home, and we could not have asked for a better experience! Stress-free thanks to Janie. And her hard work paid off for us!
Ashley & Tyler Moran
,
Colorado Springs
Five-star investor recommendation for Cathy
Cathy was our Realtor when we first started investing in Central Florida real estate back in 2007.  She was always professional, communicated extremely well (and with needed urgency), and went above and beyond each and every time to make sure we had smooth closings. All that, and she always had a  smile on her face and a positivity about her that is unequaled. We've bought numerous properties through Cathy during the years and would highly recommend her to anyone looking for competent Realtor.
Cathy kept our wish list and budget in mind when house hunting.
She also gave helpful advice, while looking out for our best interest. Would recommend her and use her again in the future.
AdriAnn is very professional, knowledgeable and genuinely cared about helping us
Since we were relatively new to the state and the Colorado Springs area in particular, she gave us a market analysis of recent home sales to show the relative value of the home we were looking to buy. The sellers were using a relocation company, so AdriAnn guided us through their process and the extra steps they required. She also went out of her way to get paperwork from us and get it to the sellers on time. She's very professional, knowledgeable and genuinely cared about helping us. Everything went smoothly, including the closing, in large part because AdriAnn made sure everything was in place. We would definitely highly recommend her!
Steve & Merri Hunstad
,
Hawk Ridge, Monument
Adri was incredibly helpful throughout the entire process...
…and was a total professional.  We had an established budget that we did not want to go over and she only showed us homes within our price range. She was very patient and responsive to all of our needs.  The whole process went so smoothly and so quickly it was hard to believe we were actually closing on our new home already when it came time to do so. I would recommend AdriAnn to anyone and everyone who is looking to buy or sell a home.
Another 5-star recommendation for Adri!
Adri was the consummate professional and a true pleasure to work with. She knew the market very well, gave us perfect advice on where to price our home to move quickly and it sold in a week.  Just doesn't get any better than that!  She stayed on top of the entire process and made a very stressful time pain free, I highly recommend her to anyone looking to buy or sell!
Tom & Lisa Lazzaro
,
Monument
AdriAnn found the perfect home for us...
…then moved quickly to make sure we got a contract on the house.  She then helped us sell our house, giving us great advice on what we needed to do to prepare it for showing.  We got a contract on our house the second day it was listed.  Thanks to AdriAnn, both transactions went smoothly.  We highly recommend AdriAnn Bossie if you are looking to buy or sell a house.
Judy & Galen Conrardy
,
Briargate
AdriAnn made our dream come true.
We were completely unfamiliar with the area and where we should purchase. AdriAnn listened to our wants and was very informative when it came to information regarding the areas we were looking. She helped us every step of the way and made our purchase as smooth as possible. Any questions or needs that came up she was quick to answer. We could call her ANYTIME and her responses were quick. We were very thankful to her for all her help and would definitely recommend her services!
AdriAnn is a knowledgeable, friendly, and experienced realtor.
AdriAnn helped us sell our home. She gave us honest help in staging as well as preparing us for reasonable expectations. Her photos and description of our house were both accurate and flattering. Once we reached the negotiation stage of our home sale, AdriAnn helped us with setting reasonable points with the buyers. Overall, we were very pleased that AdriAnn helped us sell our home. She was very good with marketing our house and keeping in touch with us at each stage of the sale. If you want personalized, professional, and friendly help in a real estate transaction, I highly recommend AdriAnn.
Janie was amazing.
When we started the process we were completely new to it and she took the time explain and answer every question we had. Once we began shopping she was really on the same page as us, as to what we were really looking for. It felt/feels like we really made a new friend who happens to be a GREAT realtor! We are thrilled with our new home.
Thomas Schrepel
,
Colorado Springs
Janie was awesome!
She is very personable and knows her stuff when it comes to realty, locations and just the overall buying process. She answered every question I had almost immediately and helped me to understand the process as well. Because she is so good, she sometimes gets busy, but she made every attempt to get us in when she could, and even wrote our offer contract while in her car in between other appointments so we didn't miss our opportunity to get our new home! And her follow-up after the sale has been just as great. Highly recommend.
Janie did an excellent job helping us find the right house.
She had to work with/around our odd work schedules and was great. We would use her again for any real estate needs again, and highly recommend her for anyone else for the same.
Janie was fantastic.
She did her homework very well, had great places lined up for us to see. When we walked into our home, we all instantly knew, including Janie that it was the right one! Yes, the perfect home, but her work continued as she put us in contact with Lisa Ramsey who found the perfect loan. All in all, I not only will highly recommend, I plan on having her find another property for us. Thank you so much Janie, you are great!
Jane Andresano
,
Briargate
Janie is awesome!
She helped me sell two townhomes and purchase one. She generated so much interest we had a constant flow of showings and two offers with still more showings scheduled. Full asking price offer was accepted and the deal was completed from first listing to closing in one month. Exceptional professional that gets results. Highly recommend Janie.
Janie Howard started working for us over a year before we were ready and able to make a purchase.
We had a lot of fun looking at homes with Janie and she had good professional opinions that we could trust. We felt Janie truly had our best interests at heart.  Once we found the home we loved, she worked hard to get the best price possible and now we are proud owners of a beautiful Mountain Shadows custom home.  Could not be happier.
Paula Brennan and Bill Schimberg
,
Mountain Shadows
Whether you are a buyer or seller, Janie is an absolute delight to work with.
She completely understands the legal components of real estate contracts and she uses this knowledge wisely to protect her clients, which we experienced first hand. Janie displays professionalism, honesty, promptness and courtesy. Janie was patient and positive.  She was persistent and assertive and flexible.  Janie is a good person and thoughtful.  I would highly recommend Janie, I know I won't hesitate to work with Janie again in the future.
The Diller Family
,
Rockrimmon
We just wanted to give a big THANK YOU
To Janie Howard, Julie Wilson and Lisa Ramsey who have been helping us make this [home purchase] happen, we are very excited and appreciate the work that you have done for us.
The Liest Family
,
Briargate
Janie Howard has been an awesome Realtor to work with.
She was available to us, always answering questions in a timely and knowledgeable manner. With excellent communication, we never considered trying another Realtor. Janie's knowledge of Colorado Springs and the surrounding areas, including the various school districts was invaluable. She was resolved to find the right home for us. She is so friendly and fun and she truly has the best interest of her clients at heart.
I appreciate Janie Howard's assistance in helping me find and buy my home.
The references she provided (lender and inspector) all worked out very well, too. I am very pleased with the home and how the whole process went.
Ken Rackers
,
Indigo Ranch
Janie demonstrated tremendous patience as we sought to sell our older house in an extremely difficult market.
Throughout the experience, Janie provided us with an outstanding level of service, professionalism and follow-through.  Janie is a hardworking, top-performing real estate professional.  She has our highest recommendation.
I hired Janie Howard to sell my townhome - she is a wonderful person!
I would recommend her many times over. She is very professional and really knows the market in the area very well. She is easy to talk to and listens to what you want, makes the process fun and easy.  She always answered my questions and explained every step of the way so I felt comfortable. She is very fun, too.
The inspection process on our 1899 Victorian was full of challenges.
We were concerned with all there was to do if we'd get the house or not.  My mom, Janie Howard, was our Realtor and without being biased, she really is so good at what she does.  You know when you see people just alive in their passion and calling?  Yes, that's my mama.  SHE MADE IT HAPPEN.
Brooke Mikulas
,
Old Colorado City
Janie's cheerful professionalism and steadfast hard work on my behalf was most appreciated.
Janie's pleasant personality and dogged determination have been a real blessing. Janie has my vote for "realtor of the decade" and look forward to working with her again in the future. I do not hesitate to recommend Janie to anyone in need of a top-notch realtor.
Organized and diligent, Janie quickly acquainted herself with the unique style of property we desired
She kept us constantly informed and made sure we were comfortable with each step of the buying and selling process.
AdriAnn was great to work with and answered questions I had about the area.
I was on a tight schedule while in town and she was there for me. I would use Adri again to sell or buy.
Janie Howard was able to guide us with great wisdom through the short sale process with the myriad details to get approval.
She helped keep us stay out of foreclosure.  Janie reassured me that things like this happen to good people and that we would get through it together. If you or anyone you know are in need for an 'above reproach' Realtor, please contact Janie Howard.
My husband and I sold our home in a short sale and were fortunate to have Janie Howard as our realtor.
Janie walked us through every step.  She didn't just explain everything to us and help us, but she went above and beyond and sincerely cared about our circumstances and us. Janie was patient and encouraging through all of it.  She prayed for us, supported us, and loved us.  We are beyond grateful for Janie's expertise on short sales and also her personal and genuine care.
Fast and at a great price, and with all the details handled for us
Janie Howard sold our home in only 53 days in a down market! We couldn't have picked a better real estate professional than Janie to get the task done. Her excellent marketing brought many showings and quickly a solid buyer. Janie was an excellent advocate and she always looked out for our best interest.  Janie is knowledgeable and understands the market and the business well so we've never had to worry.  Janie had all the aspects of the transaction under her control. We cannot express how much we appreciate everything she has done.
Janie will be the first person I call when I'm ready to purchase my next home.
I appreciated all Janie's help and patience – she is the best!
AdriAnn helped us sell our old house and buy our dream home.
Adri helped us through what can be a very intimidating and stressful process with expert input on negotiations, and guided us along the way throughout both transactions. There was never a time when a phone call or email wasn't answered very quickly. Adri is meticulous and worked tirelessly for us.
Janie Howard is a sincere realtor with limitless patience and optimism.
Finding a home that suited my parent's special needs was extremely challenging. Janie wasn't about to give up and she indeed found the perfect one. In finding my home, Janie listened to my needs. She educated me on the home-buying process since it was my first home purchase. I am so fortunate I had such a wonderful realtor to help me…Janie is a realtor you can really trust!
We feel very lucky to have received a call from Janie Howard
When my husband and I began the process of looking for a new home.  We had a unique situation that required a lot of Janie's time and effort, and we were never disappointed.  I loved that she responded quickly to all of our questions and needs.  We followed Janie's instructions exactly on how to quickly get our home in show condition for a fast sale.  This allowed us to make the purchase of a beautiful bank-owned home of our dreams in Cedar Heights.  We could not have pulled off this amazing feat without Janie's hard work and attentiveness.
Cindy Anderson
,
Cedar Heights
AdriAnn was very helpful!
Maintained professionalism throughout the whole process and helped find the perfect home! Her extensive knowledge and experience made buying my home easy and worry-free. Great personality and easy to get along with.
Janie Howard is very trustworthy and extremely devoted to her clients.
It was for those reasons that when we decided to sell our $850,000 home with Janie.  Janie presented us with marketing research of what we could expect. If we had taken her advice early on, we could have saved at a lot of money. We eventually accepted a contract for about 99.5% of the original price Janie advised us to list our property.
Chuck & Caryl Zink
,
Kings Deer
Janie provided an awesome home-buying experience.
Janie kept us informed and passed important information along to us. We always knew we had someone in our corner with our best interest at heart. I will gladly recommend Janie to my friends and family whenever they get ready to buy or sell.  Janie, you're simply the best!
It was a pleasure to work with AdriAnn.
She made the buying/selling process less stressful and was willing to work with us even before we had decided we were definitely going to move. She was available for all our questions and responded quickly and confidently. We had an offer on our house within hours of posting and multiple offers by day two!
Janie has an amazing team that work with her homebuyers.
Julie Wilson was always available to answer my questions and set-up my specific search needs.  Lisa Ramsey, the mortgage broker, found the perfect loan.  Lisa was also very professional, knowledgeable and like Janie, made me feel like I was her only client.  Janie is a woman of integrity and is, hands down, the best in the business and if I ever need to move again she will be my first choice in real estate agents.
Thank you so much Lisa, Irma and Janie!
I cannot tell you how grateful all three of us are for your work and dedication (especially with all the loan craziness!). I am so excited for Monday and just can't thank you enough.
Samantha Toale
,
Briargate