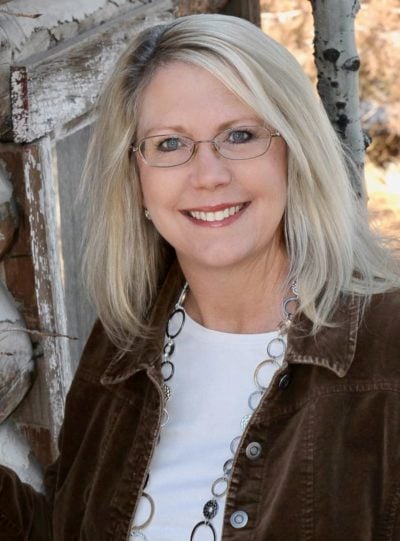 The Lisa Ramsey Team
at Mortgage Central
Borrowers choose the lender they wish to work with. A borrower should see their lender as their advocate and friend through the process. We have found Lisa Ramsey, our preferred Loan Originator, to be an advocate for our clients as well as a passionate problem solver and natural educator of the mortgage loan process. It is her greatest joy to find ways to make a home purchase a reality for our clients.
Lisa became a Mortgage Loan Originator in 2001 and soon realized that there was not an education process in place to enlighten borrowers about what is typically one of the biggest purchases of their lives. Lisa quickly committed herself to educating borrowers while serving them throughout the entire process, making her extremely unique in her field. She serves our clients with the highest level of professionalism and regard. Woodleaf Realty places a high value on all these attributes.
"Lisa and her team are amazing! This is my third time financing with her team and each time has been seamless. My first loan was conventional, second was a VA and third was an out of state purchase. I go to Lisa because I trust her - she puts me first. I can't say enough great things about her!" Pamela Condon
Connector.

Prequalification Process

Lisa makes it very simple. Using her experience and tools, she works so our clients will know how much they can borrow and what the payments will be including an optimal time-frame in which to make their purchases. Lisa also makes sure our clients know of the different loan packages available to them showing them the pros & cons of each so that they can make the best and most knowledgeable financial decision for their purchase.


Connector.

Selecting a Home

This is an exciting time and Lisa understands how important it is to our clients to find the perfect home for them and their families. When it's time to write the offer, Lisa works closely with our agents so that pertinent lending benefits are included that are specifically advantageous for our client's own personal situation.

Connector.

Loan Process

The Lisa Ramsey Team has constructed a streamlined process from Contract to Closing, which includes keeping open communication with our clients every step of the way.

Connector.

Closing

At closing, our clients have only to sign the final paperwork and that's it! The closing day is a wonderful time of celebration for a buyer.

Connector.

After Closing

Lisa continues to stay in touch with our clients and be there to serve them in any way she can. She keeps them informed when in the future it might be wise to reinforce or take advantage of other benefits that may be available.
Request more information from the Lisa Ramsey Team!