Learn more about Country Club / Palmer Park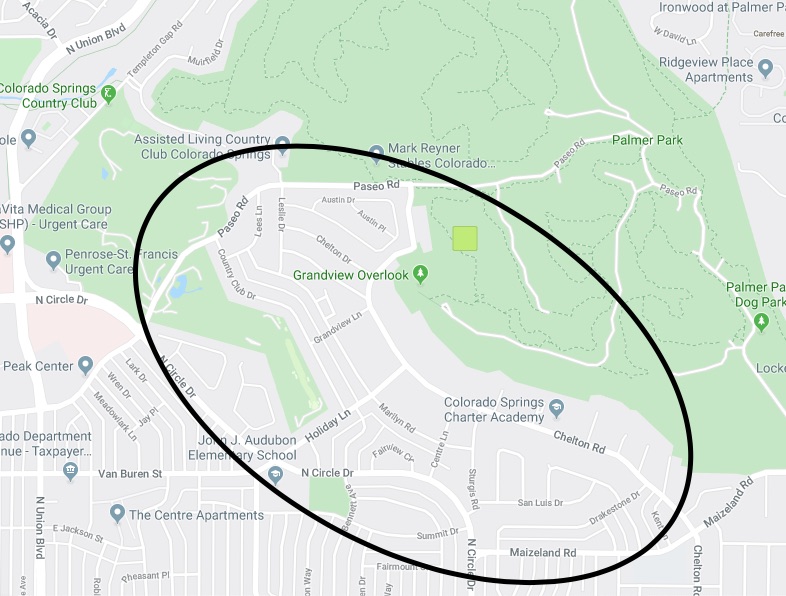 A secret quaint and charming neighborhood tucked away on the southwest side of Palmer Park and nestled between fairways of the Colorado Springs Country Club Golf Course. The area is comprised of all custom built homes from the mid-century era through the 1980s. The neighborhood began with brick ranchers from the 50s and ended with two-stories from the 80s. Many homes have been fully remodeled. Most homeowners have preserved the style of the era. The Front Range and Pikes Peak views are the visual focal point, but also watching, participating and socializing with the all things golf is a highlight for many. Being in close proximity to the Park is huge for others. Everyone seems to know about this sweet little pocket of charm when the location is described to them, and those who live there seem to love it and want to stay.
Properties in Country Club / Palmer Park
View what's available for sale in the Country Club / Palmer Park.
Country Club / Palmer Park Schools
Learn more about schools near Country Club / Palmer Park complete with ratings and contact information.
Around The Area
Browse through the top rated businesses in the most popular categories Country Club / Palmer Park has to offer.
Dine
Drink
Shop
Perk
Sweat
Groom
Wag