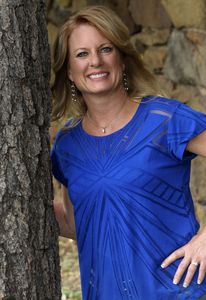 About AdriAnn Bossie
AdriAnn, who goes by "Adri", is fulfilling a childhood wish to work in the real estate industry.  She, indeed, loves helping buyers find the right home based on their needs and desires.  She is a very hard worker for her clients.
Adri as Buyer's and Seller's Agent
In this current strong seller's market, Adri is highly skilled in crafting offers that find their way to the top earning wins for her buyers.  Expert negotiation is a specialty of Adri's and she will work quickly for her buyers which is critical in a seller's market.
Additionally, she has educated herself on serving the unique needs of our Military personnel who want to make a home purchase in the Colorado Springs area.
Getting a home sold without delay for top dollar is what Adri focuses on when serving her sellers.  She does a superb job of guiding homeowners and showing them what is important before they list.  She's a pro at helping sellers achieve their goals in the sale process.
Mother of three college-aged kids, Adri resides in Cordera. She enjoys many varied activities especially anything outdoors including hiking. Adri has been working in real estate in the Pikes Peak region since 2004 making her a superb and experienced part of our team.